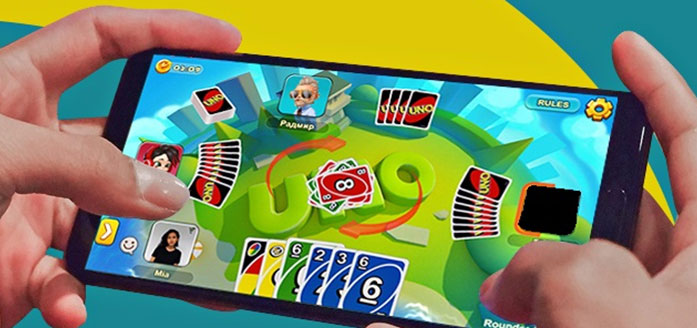 How Do You Play Virtual Games With Friends?
Again, we see the whole world is in the black shadow of covid-19. A new variant named Omicron is spreading massively across the globe. Lockdowns, quarantine are imposed again. People are forced to live inside their homes. Sitting lonely at home during this time is kind of boring and frustrating. So how to overcome this boredom and the best way is to play online games with your friends. 
Must read: How To Make A Conversation Interesting
There are numerous single-player games available on the internet to pass the time, but it can be difficult to find something to play in a group with your friends. If you're looking for a way to make it work, here are some online games to play with friends for a virtual hangout.
Trivia
Everyone enjoys stretching their activity – and displaying their impressive knowledge. Play online trivia games and quizzes with your friends the next time you want to get together. Find an online trivia site, as there are many like www.holagames.com, www.holaquiz.com, and various other apps like BraizApp, and see who can answer the most questions correctly. Let's Roam's Virtual Game Night includes a trivia-only mode with categories such as American history, TV sitcoms, rom-com movies, world sports, 90's music, and more.
Houseparty
Download the House Party app if you and your friends prefer to play games and chat on your phones. You can play fun games while video chatting with it. Heads Up, Trivia, Pictionary, and Chips and Guac are just a few of the games available in which Chips and Guac is fun to play. A minimum of three players are required to play. The goal is to match a card to an adjective and see what hilarious results you get. Make sure everyone downloads the Houseparty app from Google Play or the App Store and adds each other as friends before you begin playing.
Codenames
If you're not familiar with Codenames, it allows your group to play spy and put your mental connections to the test. It is a multiplayer game where players try to figure out which words in a set are linked to a hint word given by another player. The players were divided into two teams: red and blue. One player from each team is designated as the team's spymaster, while the others serve as field operatives. To play the online version with friends, begin with a video call and then navigate the virtual Codenames platform. It is recommended for Everyone to use the same unique code to log in. 
Truth or dare
A fun Zoom game that will help your group get to know one another is blackout truth or dare. The ground rules are straightforward. The dare-master is played by one of the players. Dares or truths are called out by the daremaster. Players who do not want to share their webcam feeds must disable them. The daremaster will select one brave participant to respond.
Wrapping up
So, these are some fun activities which you can perform with your friends if you are stuck inside your home. Play, have fun, laugh and pass this difficult time in an easy way. 
Must read: What Happens If You Fall In Love With Your Girl Best Friend?