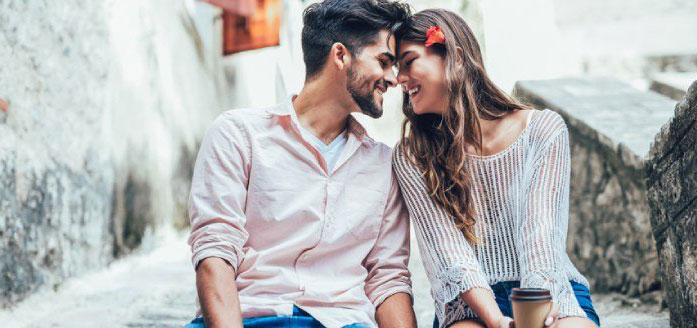 What Happens If You Fall In Love With Your Girl Best Friend?
Falling in Love is one of the best feelings in the world, and with that comes fear, responsibility, and all other emotions that you need to face together. It is natural to have feelings for someone you deeply care about and have strong admiration and attraction. It's essential to listen to your heart, but that doesn't mean you'll ignore your mind taking rational decisions. You have to be sure about falling in Love with someone, and it's just not infatuation. You wanted to commit to the person if you felt compatible enough to share the space of joy. 
But, when you fall in love with your best friend, things could change or take a turn for the worse. You have to take the risk of confessing your feelings towards her and wait for the decision. You cannot force anything on anyone, so be patient about another person's feelings while they figure out the same for you. 
Must read: How Well Do You Know Me: Questions To Ask From Your Friends
Things that can happen when you're in Love with your Girl Best Friend
Either you'll be at your best or your worst. It's okay to have feelings for someone who cares for you and be there for you whenever you need them. But not all people fall in Love, so make sure when you confess your feelings to them, give them the proper space and time to think about it.
This will hamper your friendship. No two people will see each other as the same. 
You might lose the essence of friendship because now that you have confessed, she might look at you as a person who has romantic feelings for her.
If she says NO, you have to summon yourself, which will take time. You'll be healed over time, but rejection from the person you love hurts the most.
Keeping your feelings to yourself will not help you in any way. This will only make you regret things later when you could have time and confess it at the very moment. 
Keep in mind that only you have feelings for her; keep some space open for rejection and not going things as you expected. You can't blame her for not having the same feelings for you. 
It's okay to have romantic feelings for the person you deeply are about but building random scenarios in your head will only mess up the situation. Don't live in your imagination; instead, be practical about the situation. 
Sometimes you're scared of losing a good friend, so you back off from the situation and control your emotions at every point. It's okay to take time and figure things out by yourself rather than being in a rush and exposing everything in the worst way. 
All we are telling you is it's okay to be loved and think about marrying the person you love, but don't keep your expectation too high that when things are not going your way, you feel lost and vulnerable. Express and respect each other decisions so that you don't lose a good friend. Loving your best friend is common but realizing that Love or just infatuation is essential. So, whatever decision you take, think about it and make your move. 
Read it: How To Make A Conversation Interesting