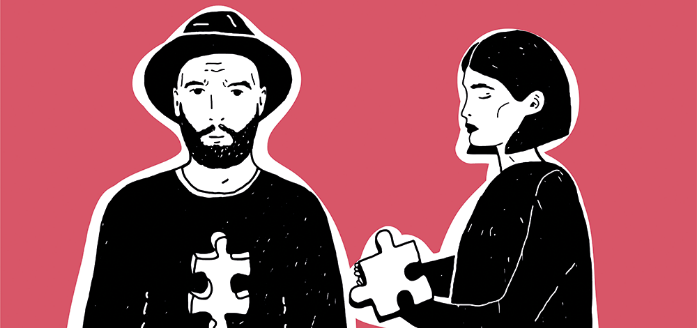 What Des It Mean To Have A One-Sided Relationship?
A one-sided relationship is an exception to the rule that a relationship must be a reciprocal tie filled with rich emotions and a sense of contentment. A partnership like this is a recipe for dissatisfaction because it constantly leaves one party unhappy. When your lover does not reciprocate your feelings, it hurts. There may be instances where one person expends all of their efforts to make the relationship work but receives little acknowledgment, affection, or actions in return.
Must read: How Do You Know Who Your Real Best Friend Is?
What is a one-sided relationship?
Generally, one-sided relationships are those in which one person has deep feelings for someone while the other is completely unaware of it. Such a relationship seems to be more dubious and requires one person to do more of the heavy work emotionally, physically, and mentally. One person devotes more effort and time to the relationship, while their partner does not focus on and concern for their well-being. When one person does all of the work for the relationship, they may become dissatisfied and unhappy that their companion is no longer their teammate.
What is the right time to end such relationships?
Because everyone has a saturation point, and at that point in time, you will be frustrated in such a way that you yourself think it is better to end this toxicity. If you are doing all the things and sometimes cross your possibility to let a friend or partner know you're unhappy and things remain the same, it may be time to make a change. 
When you notice these things- 
If you make sensible requests and your partner refuses to cooperate
They are rigid after your all effort 
They can't negotiate the path with you,
Adding that when resentments pile up, they negatively affect how you see another person. Things like this can lead to the formation of contemptuous thoughts. Those indicate the end of a relationship."
How to end the one-sided relationship
Unfortunately, you can't always fix or mold someone to be your partner. You may only hope that someone who isn't attracted to you will become a great partner as a result of your efforts toward them. However, you can't change another person's mind. If somebody doesn't take any interest in you, it is better to say goodbye to them. For this, we have some great ideas through which you can end your attractions-
Start focusing on other things- You might have some goal or objective which you want to accomplish in your life. It is the best time to prioritize such things. You can definitely come out of such distractions if you start focusing on your plan. 
Start spending time with friends - Friends can help in such a situation the way no one can help you out. Go on outings, attend parties with them. Once you mix yourself with them, you slowly stop thinking about that person you are attracted to.
Conclusion-
So these are the things about a one-sided relationship. Sometimes, such phases are so challenging that you can't come out of this trauma even after strong efforts. Better to start spending time with other people and stop being lonely.
Read also: Things That Scare People The Most