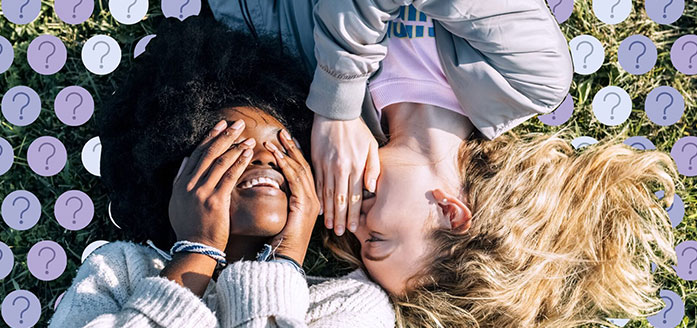 Top 4 Friendship Games To Know A Friend
When you say someone is your best friend, what qualities does he/she possess?. A true mate is someone who cheers and celebrates your success while encouraging and motivating you during your failures. He is the ideal person with whom you share your deepest secrets, so he should be loyal to you. He should be a person who is well aware of your strengths and weaknesses and stops you from making any wrong decisions in your life. However, this list of quality is not limited, but there are a few games too that can help you find your best buddy.
Playing games and quizzes to find your best buddy is a fun way. You can do these things on any special occasion or friendship day. Playing these games creates an atmosphere that will make your party enjoyable. Play some music that everyone likes, and then plan to play these thrilling games that your friends will remember for years.
Must read: How Do You Play Virtual Games With Friends?
Friendship band contest 
A friendship band contest is a fun game to test your best friendship. Buying any costly gift is not special because anyone can do it. Specialty is when someone creates something unique for you. In this friendship band contest, you have to take Sparkly silver beads, glass metal beads, tiny white pearls, craft thread, silk cord, sewing floss, nylon strings, leather strings, multi-colored embroidery floss, and colorful ribbons all in a bowl. Using these items, you have to create a unique band for your best pal, 
BFF friendship quiz 
As discussed above, a true friend is aware of your likes and dislikes. BFF friendship quizzes are the types of quizzes designed to test how much your pal knows about you. Questions generally based on the likes and dislikes of a person, For example: What's your favorite color, which food would you love to eat, What is your dream place, which phone brand do you like most, etc. You have to answer such questions, then share them with your friends and let them guess the correct answers you give. If you want to find your best buddy, you may follow www.buddysecret.com, www.friendshipdare.site, www.holaquiz.com, and various other websites. 
Odd or even
Collect Pebbles/buttons/marbles in a bowl. 
Make pairings out of all of the players. 
Fill a dish with pebbles, buttons, or marbles.
One participant must pick the marbles in his or her hand with a closed fist during the game. The other player must guess whether the item's quantity is odd or even. 
If the player's answer is correct, he advances to the next round; otherwise, that couple is eliminated. 
Play the rounds until just one couple remains. The team that makes it to the final round is the winner.
This game is a terrific way to start a discussion, and it's also relatively simple to play: Assemble a group of at least two persons. Make sure you have cards with "Would You Rather..." questions. Keep in mind that questions should be strange, bizarre, and silly. You have to draw a random card. Have a good time figuring out who would rather do what. Whoever is the most accurate in predicting what other people will do is the winner.
Wrapping up
These games are only for fun, and we are not endorsing finding true friends with such activities. So whatever the result is, you shouldn't be disappointed. The bond of friendship is determined by how your friend behaves and acts with you in real life. Be supportive, kind, and loyal to your mate and cheer your bond.
Read also: What Does It Mean To Have A One-Sided Relationship?